Gear
Stu Hamm Signature Model Washburn Electric Bass – SH B3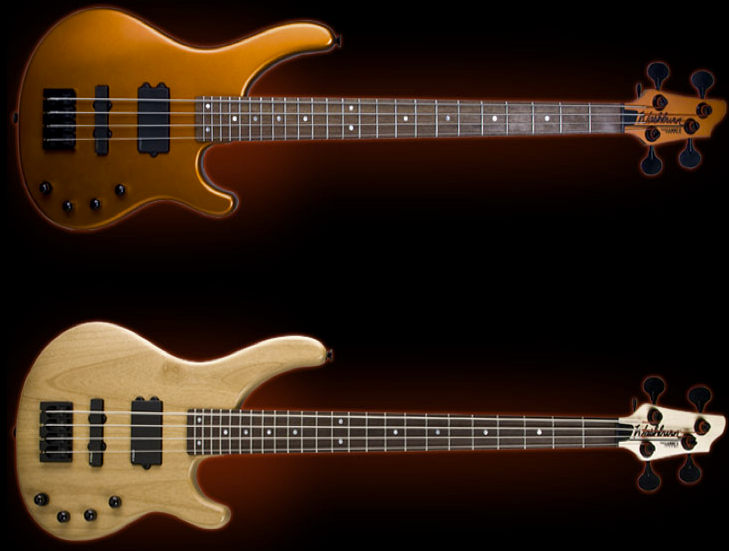 Specs:
Double cutaway electric bass
Alder body
Bolt on maple neck with Radial Neck Joint
Rosewood fingerboard
Exclusive EMG X series Stu Hamm pickups with piezo preamp
Volume, tone & piezo controls
Black Hipshot bass bridge with piezo pickups
Black Hipshot Lollipop style tuners with D-Tuner
Color: Matte Tangerine, Natural Matte
Stu Hamm Signature Model Washburn Acoustic Bass – AB-40SH
Specs:
Arched spruce top
Arched maple top
Maple sides
Mahogany neck
Rosewood fretboard
Custom Stu Hamm yin-yang inlays
Multi-lam binding
Intonatable monorail bridge
Exclusive Grover tuners
Custom piezo electronics
Buzz Feiten Tuning System™
Colors: Black Cherry Burst, Natural
Strings:
GHS Boomers .045-.101
Amp & Cab:
Hartke 5500 Head
Hartke HyDrive 4x10s
(In the photo the HyDrive wasn't available yet.)
He usually leaves the eq flat, sometimes only giving a nudge to the low ends if needed. Typically it is just bass straight into the head.
Effects:
Usually not used, but he's been known to use Boss Delay, SansAmp distortion, Digitech Bass Whammy for octaves . He uses a Korg Pandora every now and then.