Gear
Stu Hamm Signature Model Warwick Electric Bass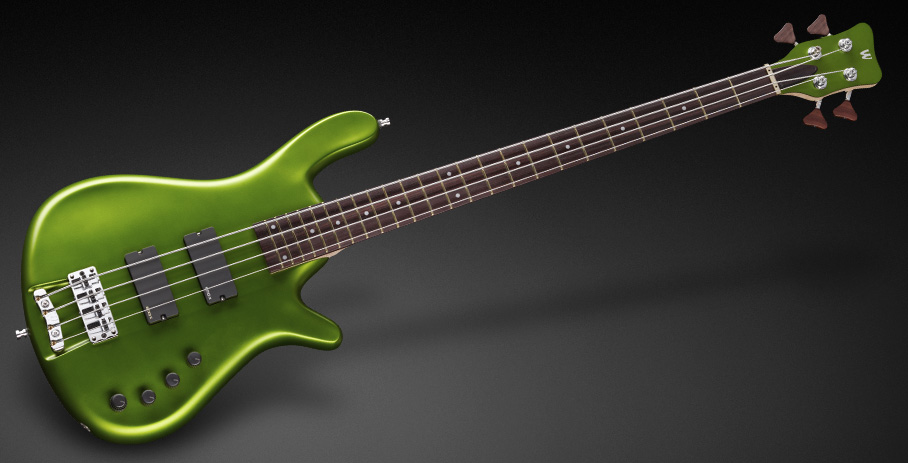 Specs: 
Double cutaway electric bass
Body: Red Alder
Neck: Birdseye maple with Rosewood stripes
Fretboard: Rosewood
Fingerboard radius: 20″
Scale length: 34″ (long scale)
Pickups: EMG X Soapbar MM / J
Electronics: EMG Active 2 Way
Controls: 1 Volume Neck/1 Volume Bridge, Balance, Treble/Bass Stacked
Machineheads: Warwick with Hipshot D-Tuner and wooden knobs
Strings:
GHS Boomers .045-.101
Amp & Cab:
Hartke 5500 Head
Hartke HyDrive 4x10s
He usually leaves the eq flat, sometimes only giving a nudge to the low ends if needed. Typically it is just bass straight into the head.
Effects:
Usually not used, but he's been known to use Boss Delay, SansAmp distortion, Digitech Bass Whammy for octaves . He uses a Korg Pandora every now and then.