Bass Lessons with Stu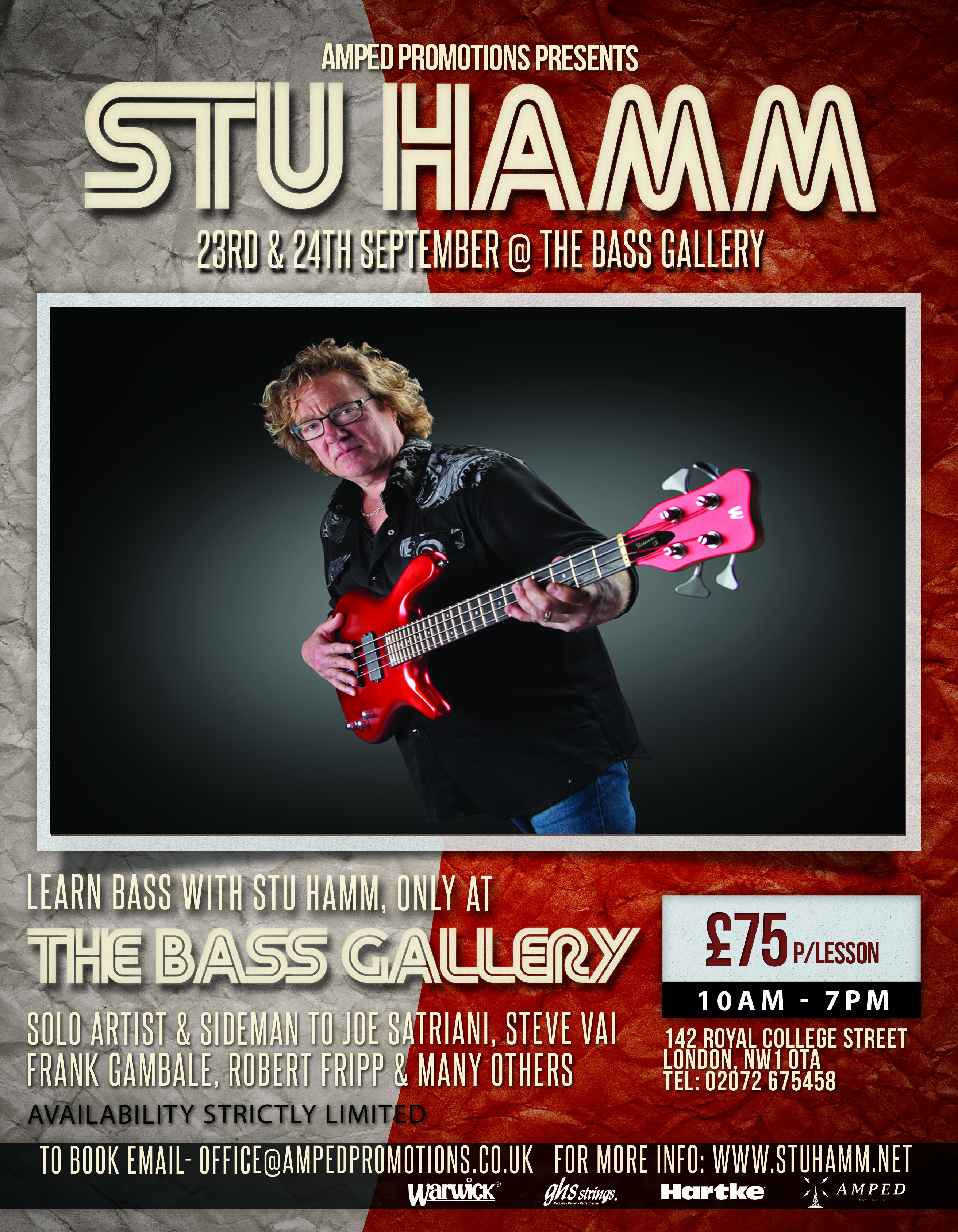 On 23rd and 24th September, Stu will be teaching in London, UK.
Prior to the Carl Verheyen Tour kicking off you can catch Stu at The Bass Gallery, London for 1 to 1 bass lessons.
Don't miss out on this incredibly rare opportunity to learn from one of the great modern electric bass players.
Lessons last 60 minutes and must be booked in advance.
To enquire and book your lesson email office@ampedpromotions.co.uk
The Bass Gallery
142 Royal College St, London
NW1 0TA
Tel: 020 7267 5458