Interview with Music Radar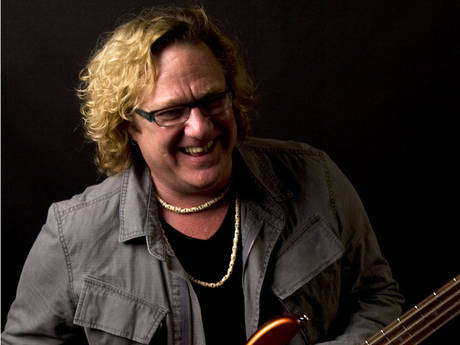 Last week at NAMM, MusicRadar caught up with Hamm to talk about his new Washburn bass called, appropriately enough, The Hammer. But we also found a good chunk of time to discuss the recording of Just Outside Of Normal.
What is the process for writing a decidedly bass-centric album? Do you record riffs and sections, much as a guitarist would?
"I do have a lot of riffs and sections of songs, yes, but for me, a song doesn't really become real until I have a title. I need to call a piece of music something and connect with it. To me, songs are like stories. So once I start relating to them on a personal level, they become something more than, you know, exercises in G minor. [laughs]
"I've played a lot of high-octane guitar music during my career, which I certainly enjoy. But as you can imagine, on a lot of that stuff, the role of the bass is pounding out the eighth notes. So when I do sit down and write my own music or record a solo album, I try to feature other instrumentation. Making a record like this is tricky: you want the bass to play a melodic role, but it's still gotta hold down the bottom or everything falls apart."
What kind of gear do you demo on?
"At home in my SkyBluesSciFiStuStuStudios, I use a Korg D1600, and it's great. It keeps me from using Logic or Pro Tools and staring at a computer screen, which I don't enjoy when I'm trying to make music. It's terrific for getting ideas down, but I actually recorded some of the tracks that made it to the album.
"When I do my remote recording, I have the website, Tracks by Stu.com, where people send me their songs and demos. When I play on those things, I'll use the Korg for them, too. It's great for punching things in and looping and everything. If I feel that I really need to concentrate on something or if I need some room miking, then I go to this place in Berkeley, Artspoke Studios, and my engineer and co-producer, James Boblak, will get involved."